OUR FLATS
In our village you will find only independent flats with private bathrooms and kitchens for a safe, unique, relaxing and fully-Apulian experience!
IN THE HEART OF PUGLIA
Welcome to the family-oriented oasis of relaxation, in the heart of the most beautiful region in the world: Puglia.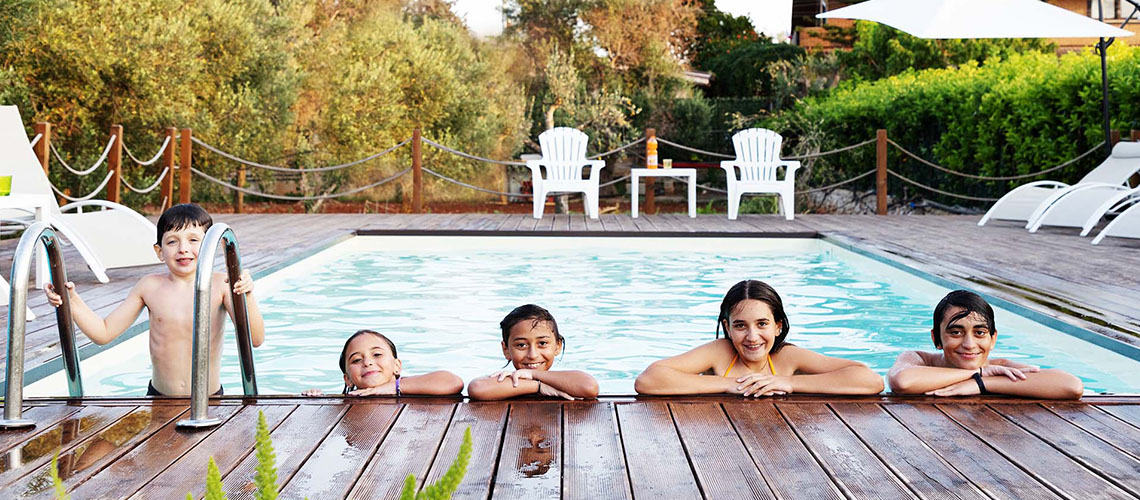 In Puglia there is an area, a few kilometers from the sea, where the green of the fields and olive-tree groves join the blue of the sky: the AgriFamily Village.
In the AgriFamily Village you can close your eyes and fully enjoy the Apulian nature surrounding you; you can relax in the beautiful garden or in the fantastic swimming pool, away from the noise of the city and a few steps from all the beauties of Salento to be visited.
You have just checked out a small part of what you and your family will experience In the AgriFamily Village; you will have an independent flat with all the comforts; you will have everything you need to make a safe, unique, relaxing and fully Apulian experience!
GUEST BOOK
Il tuo feedback significa molto per noi.
«Rosella (la proprietaria) e la sua famiglia ci hanno fatto sentire i benvenuti, sono molto cordiali e disponibili. Il residence è situato tra Brindisi e Ostuni, entrambi facilmente raggiungibili. È appena fuori dalla città di San Vito e questo lo rende così tranquillo, circondato da ulivi e risvegliandosi con gli uccellini che cantano. Per i bambini piccoli è perfetto, in quanto dispone di un piccolo parco giochi e di una piscina! Buona permanenza!»
Izabela
Polonia
«Ottima posizione, pace e tranquillità! Giardini incantevoli e ottima piscina. Abbastanza comodo per San Vito ma abbastanza isolato per un buon relax.»
Stuart
Regno Unito
«La pace e lo stress, i giardini sono molto belli con tartarughe, rane e libellule.
Holger
Germania